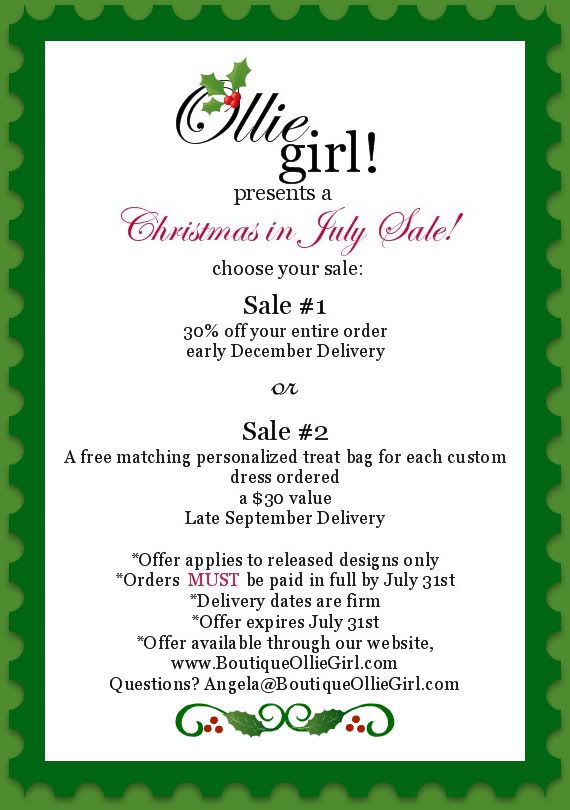 Hello everyone! We are excited to start off the last half of July with a website SALE! Our Etsy Shoppe will reopen August 1st, but until then you can get your Holiday shopping done with a nice discount! For those of you who would like your order for October, we are offering a free Made 2 Match personalized treat bag!
Please note that the guidelines for this sale are firm. All items must be payed for by July 31st. Released designs are available for this sale. Please note, that our delivery dates are Firm, meaning items will ship by the timeframe of either late September or early December, depending on which SALE you choose!
Thank you so much!
(¯`v´¯)
.`·.¸.·´ ♥Princess hugz and wishes,
¸.·´¸.·´¨) ¸.·*¨) Angela
(¸.·´ (¸.·´ .·´ ¸ ♥ Boutique Ollie Girl!♥♥
♥Because every Princess deserves her own fairytale!